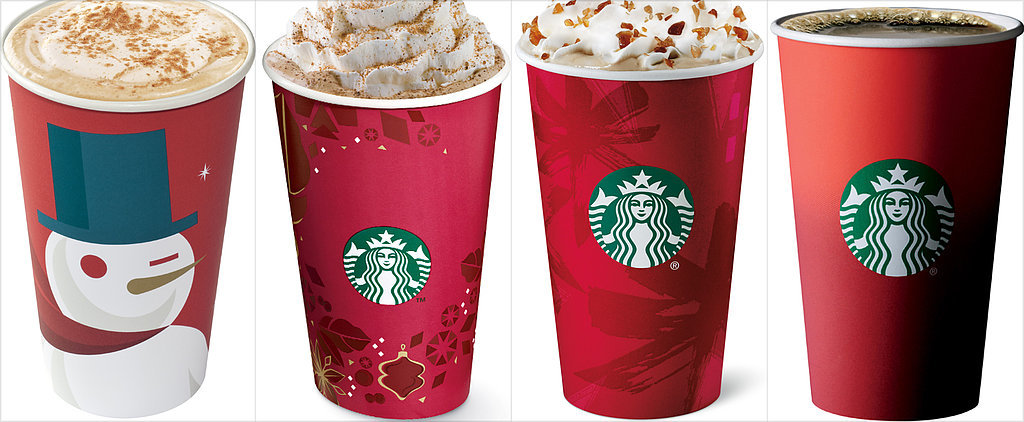 I was invited to write an article for a local Christian newspaper. But, as so often happens, I missed the deadline! So, I'm posting it here. As you can see from OTHER POSTS on this blog, I have a real passion for
rethinking how we celebrate Christmas.
A big flap broke out earlier this month when Starbucks introduced their holiday cups. This year's cups are red—no snowflakes, no ornaments, no snowmen—just red.
Some Christians have seen this as another salvo in the "war on Christmas." One evangelist posted a video calling on Christians to go to Starbucks, order a latte, and give their name as "Merry Christmas," so that the barista would be forced to write a Christian greeting on the plain red cup.
What I'm about to write might make some readers angry—but please hear me out. I'm uncomfortable with how some of us have reacted to the "war on Christmas." Do I want to keep Christ in Christmas? Absolutely. But I think there are better ways to do that than to boycott stores that say "Happy Holidays," or protest the term "winter break," or complain about coffee cups.
I think the way to win the "war on Christmas" is to re-think the way we celebrate Christmas in the first place. What if we made Christmas a real birthday party for Jesus? What if we made Christmas a time to give Jesus the gifts he really wants? You'll find his wish list in Matthew 25:
"I was hungry and you gave me something to eat, I was thirsty and you gave me something to drink, I was a stranger and you invited me in, I needed clothes and you clothed me, I was sick and you looked after me, I was in prison and you came to visit me … Truly I tell you, whatever you did for one of the least of these brothers and sisters of mine, you did for me" (Matthew 25:35-36, 40).
Many Christian families are now in the habit of foregoing one, some or all Christmas gifts and instead, making donations in honor of each other. I once served a church of 300 people who gave over $40,000 on one Christmas Eve to Living Water International to drill clean water wells in developing nations. I was amazed. These people gave fewer presents to each other (some gave none) and brought the money they saved to this special offering, which they considered a birthday present for Jesus.
That's just one example. Some people spend Christmas day at the homeless shelter, or the hospital, or the prison, showing the love of Christ. Some visit nursing homes and sing carols. Some take food and gifts to police officers and first responders to thank them for being at their posts on Christmas day. At Main Street UMC, we're having a free Christmas Brunch for the community. (If you'd like to come, please make a reservation by calling 993-3411.)
These are just a few ways to keep Christ in Christmas by showing people his love. I'm sure you can think of others.
There's no question that our society is becoming less Christian. Morality is breaking down. Church attendance is declining. Our influence is waning. The trends are alarming, and many of us are (rightly) concerned.
But remember that our job is to win people to Jesus, not to monitor how secular businesses greet people. I think we'll win more people by putting faith in action than by boycotting stores or writing angry posts on Facebook.
Anybody can say the words, "Merry Christmas." It takes committed Christ followers to step up, sacrifice, and be the hands and feet of Jesus. In this way we communicate the message in ways a non-believing world can understand.
I believe that as we "let [our] light shine before others"—and we pray for the Holy Spirit to use our efforts—the world will "see [our] good deeds and glorify [our] Father in heaven" (Matthew 5:16). Christmas is an especially good time to do that.
And that's how I think we can keep Christ in Christmas.